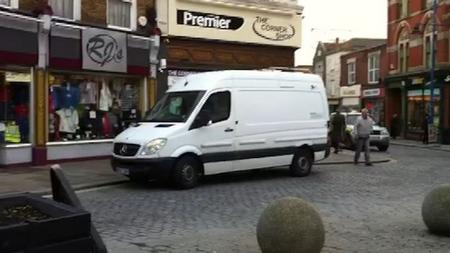 by Lewis Dyson
Shoppers could have been forgiven for thinking this was the scene of an armed raid in Sheerness High Street this morning.
An alarm was blasting from a security van while an automated voice repeated: "Help! Help! Security vehicle under attack! Please call the police!"
But passersby found no trace of robbers - just a red-faced security guard.
The man, who worked for a cash delivery service, had locked himself out... with the keys inside.
When he tried to get back in at about 10am, he set off the alarm and the warning was sounded.
The embarassed man was later seen waiting inside a Kent Police 4x4 vehicle waiting for a colleague to arrive so his van could be unlocked.