A murder trial saw dramatic footage today of the moment firefighters arrived at a fatal house blaze.
Stunned neighbours could only watch as flames billowed from the front door in CCTV footage taken from cameras mounted to the first fire engine on the scene.
The fire in Chatham Hill, Chatham, killed three members of the same family - Melissa Crook, her father Mark and toddler son Noah.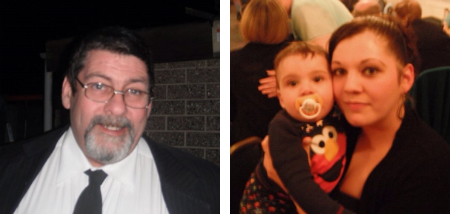 It is alleged her husband Danai Muhammadi (pictured below) paid friend Farhad Mahmud, a Maidstone bouncer, to help him spray petrol through the letterbox after Melissa left him. His new girlfriend Emma Smith "goaded" him into murder, the court heard.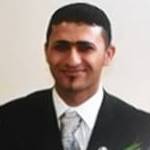 Firefighters took just three minutes to get from Medway fire station in Watling Street, Gillingham, to the blaze at 2.32am on September 10 last year.
They arrived to a scene of chaos, with neighbours smashing windows to try and save the family.
Only Melissa's brother Bohdan, 22, and mum Amanda, 50, escaped the blaze. Both gave harrowing evidence last week.
Firefighter Stephen Enright, who went into the house with breathing apparatus, said the smoke stopped him seeing more than six inches ahead.
The video was part of a cache of evidence shown to the jury today.
It also included footage of a man, said to be Muhammadi, filling a petrol can and a weedkiller sprayer with petrol at a nearby garage.
The footage (above) was taken just after 2.10am - 20 minutes before the fire - at the Texaco garage in Maidstone Road, Chatham.
A Hozelock Courier garden sprayer was later found in Mahmud's bath containing traces of petrol.
A fire expert told the court it would be perfect for squirting petrol deep into the hallway to cause the maximum amount of damage.
The driver at the Texaco garage was "in no hurry", the court heard, as he bought two Red Bull drinks and two chocolate bars, paying £15.34 altogether.
The trial also heard a 999 call today (below) which was made minutes after the fire broke out - allegedly by defendant Emma Smith.
A 999 call made by Emma Smith
Update Required
To play the media you will need to either update your browser to a recent version or update your
Flash plugin
.
She told police Muhammadi asked her to make the call, in which she called Chatham "Chatnam". She claimed she had no involvement in the fire itself.
But prosecutors claim she knew what was planned and made the call from Mahmud's flat while waiting for the two men to return.
Other evidence seen by the jury today included a mobile phone video of Muhammadi playing a guitar just hours before the fire.
In high spirits, he plays along to music on a laptop. He had his head in his hands when the video was played.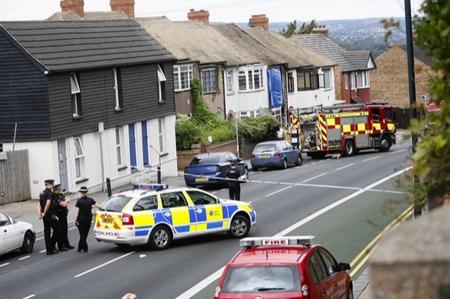 The last words were a woman, said to be Smith, saying 'Who lost? Who lost?' He answered: 'Melissa'.
Muhammadi, 24, of Britannia Street, Coventry, Mahmud, 35, of Fernhill Road, Maidstone, and Smith, 21, of Barley Lea, Coventry, all deny three counts of murder and two of attempted murder.
The trial continues.