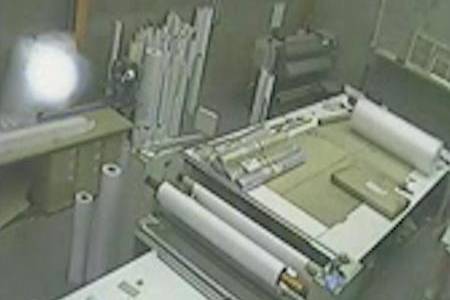 CCTV images show a mysterious white orb floating across the camera at printing company SMP Large Format
by Tim Collins
A chill is in the air at a printing company - after staff say they spotted a ghostly apparition on their CCTV system.
Managers at banner printing firm SMP Large Format spotted the strange object while watching the cameras which monitor their offices on Ashford's Montpelier Business Park.
A glow began to appear on one of the cameras, which began to move, pulsate and grow as it travelled, disappearing from one camera and appearing on another.
Production manager Nick Henry, 42, said: "I was sitting in the office one morning when I noticed a strange flash on the screen, so I decided to rewind the tape to see what it was.
"I saw this glow moving around, all the time increasing in size and brightness, until it moved out of camera sight. The whole thing seemed to last only a couple of minutes.
"I don't know what it was, but no one else was in the office at the time, and it was a horrible rainy day, so it couldn't have been sunlight. It's really weird."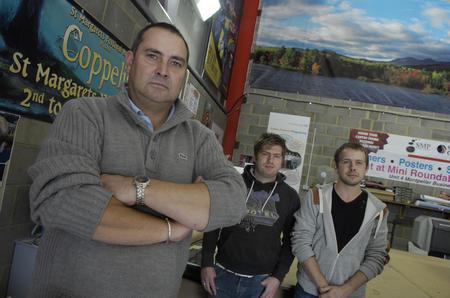 Now the usually tough employees who work in the factory, off Leacon Road, say they have been aware of a spooky presence watching them and some are scared to be left alone.
Nick added: "I am not a sensationalist, but the boys who work in the factory feel there is something there or watching them.
"We have not seen this orb or glow again since, but a couple of them have said they've noticed their tools being moved.
"One of them even got trapped after a really heavy piece of kit somehow moved to block a door – again, when no one else was around."