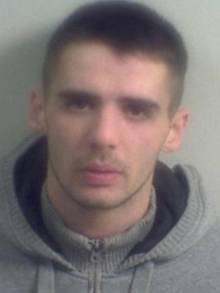 by Keith Hunt
A jailed drug supplier who benefited by £64,350 has been ordered to pay back just £100.
That was the figure placed on 22-year-old Daniel Burrell's only available asset... of a scooter.
Burrell, of Ferndown, Vigo, near Meopham, was jailed for five years in April after admitting involvement in a drugs conspiracy.
His father Mark Burrell, 51, of Sylvestres, Riverhead, near Sevenoaks, was jailed for eight years.
Richard Hampson, 31, of Guildford Road, Tunbridge Wells, and 29-year-old Billy Smith, of Watercress Close, Seveoaks, were locked up for six years.
Maidstone Crown Court heard the large-scale operation featured high-purity cocaine.
Police pounced as a kilo of the drug was about to be handed over to undercover police officers for a cash payment of £53,000.
Judge Philip Statman said the purity of the drug was highly unusual and showed the dealers were close to the original source.
The offences called for exemplary sentences, he added.
A confiscation hearing for Mark Burrell was adjourned until February 18.