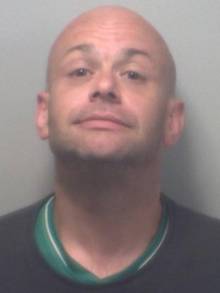 by Chris Hunter and Keith Hunt

"My name... is Michael Caine," said the man on the other end of the phone to pastor Anthony Forsyth.
But this Michael Caine wasn't the Italian Job star, and in fact, he wasn't Michael Caine at all.
He was slippery con man John Johnson, who adopted the famous name as part of a heinous plot to ransack Pastor Forsyth's home at Biggin Farm in Sandway near Harrietsham - and is now starting a seven year jail term.
The conman began his mission at a church event in Gillingham this summer, launching into a sob story that he was an American tourist in need of help, claiming his passport had been stolen and he had nowhere to stay.
He was put in touch with Mr Forsyth, a pastor at Calvary Bible Church in Gillingham who regularly takes in people in need, and who invited him to stay with his family.
"He stayed for five days," said Mr Forsyth, speaking at his home following Johnson's sentencing this week.
"He told us he was from Tombstone, Arizona; that he was an ex pro skate boarder who had an accident and was living off the insurance.
"He played with the kids, he went out with us for family walks. We don't have guests, we just let people become part of the family. The kids thought he was great fun and we got on fine."
But after Pastor Forsyth dropped Johnson off at Lenham railway station in July, he discovered £2,242 of property had been stolen.
Worst of all, the imposter had stolen from the children's money boxes.
In court, it was revealed Johnson had duped others around the country, stealing more than £22,000 to feed a gambling habit.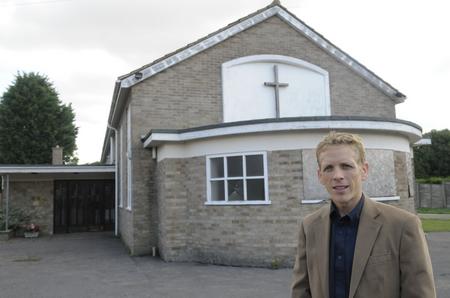 On reflection, Pastor Forsyth thinks things went wrong for Johnson when he realised the family home was an isolated farm.
It made it more difficult for the imposter to plan off his raid, forcing him to stay longer than expected and thereby leave more DNA evidence.
But Mr Forsyth is unsure whether even the court knows who the real John Johnson is.
"The irony that he gave an actor's name isn't lost on me," he said, "he even joked about the name.
"We met a parody, a projection. I don't know him. He told us about his life, but how much of him was him?
"sometimes you get a bad egg, but it doesn't stop you eating eggs... we've met so many cool people..." – pastor peter forsyth
"That's how you reconcile it - you just say, I didn't know that man. I met someone who wasn't a real person. He broke the kids' hearts."
Despite the experience, Mr Forsyth won't be put off from taking people into his home.
"Sometimes you get a bad egg, but it doesn't stop you eating eggs," he said. "We've met so many cool people.
"Over the years we've had 10 different people stay and I would say we've ended up better-off as a result."
Johnson, of no fixed address, clutched a bible in the dock as he admitted burglary and asked for four others and two thefts to be considered.
Judge Charles Byers described him as a "danger to householders", adding: "I can't imagine a meaner or lower type of offence that offends the minds and hearts of right-thinking people.
"You are a skilful and manipulative liar and you use that skill in order to infiltrate the home of people showing you great kindness, believing you were in distress and needed their Christian assistance."
---
Defence barrister Andrew Collings said the catalyst for the offences was that Johnson was "utterly addicted" to gambling.
"Not just the odd flutter on the horses but every penny he could get his hands on," he said. Anything bookmakers will take a bet on, he will put money on. His addiction is an illness.
"I pointed out to him that it would be better if he had a drug addiction or was an alcoholic, because they could be dealt with."
Johnson's mother and stepfather lived in the USA. He fell out with them and they disowned him. He was working for a hospitality company in Ireland but had to leave because of debts.
"His life couldn't get any lower," said Mr Collings. "The past two years of his life have been utterly horrible. He can't believe what he has done to these caring families.
"He knew he could get money and go to the bookmakers. I have rarely seen somebody so remorseful for their actions. He wants to make a clean breast."