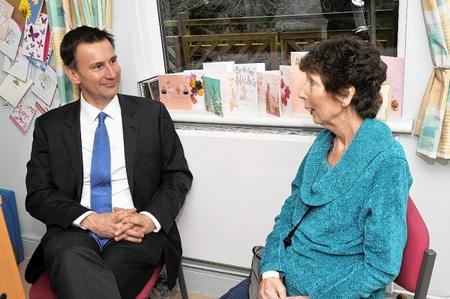 Hospice patients don't need a large house to have a ward's nursing staff on hand at home, thanks to innovative new technology.
The Heart of Kent Hospice in Aylesford is the first in the UK to develop the 'virtual ward,' a video link allowing patients and carers to use a touchscreen to have a consultation with staff from their homes.
Health secretary Jeremy Hunt visited on Thursdayto see first hand how the technology means patients and their families get specialist support around the clock, without needing to be admitted to the ward.
Launched with a £15,800 grant from The Rank Foundation charity, nursing staff connect directly to a patient's home for a confidential discussion via a secure internet video link.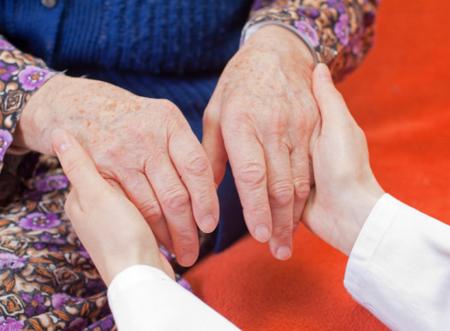 Patient Susan Young, from Snodland, used the system from the comfort of her home before she had to be admitted to the hospice. She said: "This isn't a replacement for face-to-face care, it's an addition.
"If I'm home alone I can press the button for the virtual ward and speak to a nurse. It's very reassuring to speak to a doctor or nurse face-to-face, rather than on the telephone.
"They have access to all my medical notes, which means I don't have to go through my condition again. I think it's a brilliant idea."
Medical director Bruce Pollington, who devised the system, said: "I believe the virtual ward has enormous potential to support patients and families through end of life and long-term care conditions."
At a later stage the hospice hopes to use the technology to offer a monitoring service, particularly at night to give carers a break.
Mr Hunt added: "Many people with a long term condition will want to stay at home for as long as possible.
"The technology I saw in action is making that a reality for many patients. It is by embracing this kind of technology that we can make a real difference to people when they need it most."