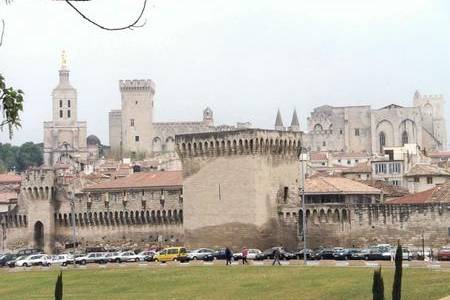 Avignon is on the destination board of new weekly Eurostar services
by business editor Trevor Sturgess
Eurostar is launching a new high-speed rail service from Ashford International to the south of France.
Lyon, Avignon and Aix-en-Provence will be on the destination board of the new weekly service, which is being added to Eurostar's existing Avignon services.
It will operate for a trial period from May 4 to June 29, with tickets going on sale December 11.
Passengers on the new Lyon - Provence service will have a direct journey from London St Pancras International or Ashford International to Lyon, Avignon and Aix-en-Provence.
But on the return journey, they will have to disembark at Lille Europe to complete security and passport checks before re-boarding a Eurostar service to the UK.
Eurostar commerical director Nick Mercer said: "Our direct Avignon summer services grow in popularity year on year and our customers tell us they'd like to see it extended to offer even more choice of holiday destinations.
"By trialling this new service for future years, and by opening sales to our existing annual summer Avignon services earlier than usual, we are giving customers even more flexibility and choice when planning their trips to the south of France next year."
Return fares for 2013 Lyon and Provence services start from £99 for Lyon and £109 for Avignon and Aix-en-Provence in standard class, and £199 and £249 in standard premier respectively.
Eurostar's direct summer Avignon services are available from £109 return in standard class and £249 return in standard premier.