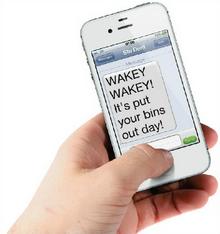 by Jamie Bullen
Students could soon be sent text messages reminding them to put out their bins as part of plans to stop city streets overflowing with rubbish.
Canterbury City Council is preparing to roll out the new six-bin system on April 1 after awarding Serco a £40million contract to operate the city's waste services.
But concerns have been raised the system will not be understood by students and residents, leading to streets strewn with uncollected rubbish.
Chris Wallis, the council's street scene manager, said one idea being discussed with Serco is to text students reminders about bin collections.
Others suggestions at a meeting of Canterbury councillors included a series of information roadshows and meetings with community groups to spread the message as quickly as possible.
But Liberal Democrat leader Cllr Alex Perkins warned the council faced an uphill task in educating people about the new system.
He said particular attention should be paid to student homes, which often see a high turnover in people coming and going in Canterbury.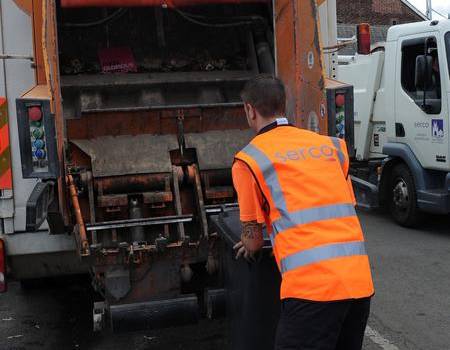 Cllr Perkins said: "We see year after year that we have a problem with people leaving the city and new people coming in.
"When I was leader we actually had people go out and talk to people. The council needs to pass on knowledge to students as well as our own citizens."
Cllr Perkins said he is concerned about some attitudes to rubbish, recalling a recent visit to Knight Avenue where a resident had cleared his neighbours' litter.
He added: "It is clear people do care about their neighbourhood but there are
some people who don't understand they are being bad neighbours.
"I thought some of the ideas were very good. What we want is maximum education and for as many people to know what is going on."
Cllr Alan Baldock (Lab) said it was important to keep a lid on litter problems in the city to present a clean image for visitors.
He added: "Canterbury is a city where we have tourists from all over the world. Do we really want them walking past piles of rotting rubbish?"
The city council's chief executive, Colin Carmichael, said the long-term plan was for Canterbury to achieve a 50% recycling rate. The current rate is 44%.