The War and Peace Show, held in Kent for 30 years, is going into battle with a new name and a new home in Hellfire Corner.
After 25 years at the Hop Farm, the War and Peace Revival will be held at the Folkestone Racecourse site, near Hythe, between July 17 and 21 next year.
Organiser Rex Cadman decided it needed a refreshing.
The world's biggest military vehicle expo, which a few years ago suffered bad publicity over the attendance of alleged Nazi sympathisers, started in 1982 as a small club event run by the Invicta Military Vehicle Preservation Society (IMPS) and featuring just 100 vehicles.
It now attracts thousands to displays of military vehicles and battle re-enactments as well as giving visitors a rare opportunity to meet WW2 and other veterans.
Mr Cadman said: "I'm incredibly excited about this new show at this wonderful new venue.
"After 30 years, The War and Peace Show was starting to become a little staid, so we decided it was time to finish it while our visitors still had fond memories of this amazing event and end on a high.
"The new show will draw on our knowledge and experience and be even greater.
"The venue couldn't be a better fit due to the amazing history of both the racecourse – RAF Westenhanger as it used to be known – and this area of Kent.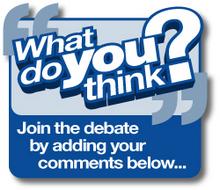 "The War and Peace Revival will continue to recognise the significant achievements and sacrifices of so many during our periods of conflict to keep our heritage British."
A question mark hangs over the future of Folkestone Racecourse as a venue for horseracing, but course owner Arena Leisure has agreed a deal with Mr Cadman.
He was keen to use the venue because of its setting in the heart of Hellfire Corner, so named due to the battering it received during the Battle of Britain in 1940.
Cllr Robert Bliss, leader of Shepway council, welcomed the decision to move the show to the area.
"I believe it will have a significant positive economic effect on the area, bringing thousands of people to Folkestone Racecourse in July.
"The council will be pleased to dedicate resources to help organisers with the co-ordination and planning of this wonderful event."
IMPS president James Baxter, said: "This new show, in a fantastic location, is a very exciting development.
"The permanent facilities, such as bars, restaurants, etc provided at the racecourse will greatly enhance the experience of the show, for both visitors and exhibitors alike.
"Rex Cadman is moving military history events to a new level which cannot be matched anywhere else, and IMPS is delighted to support this new venture."
Folkestone Racecourse was used as part of Operation Fortitude (South) during WW2 - the great deception designed to fool the Germans into believing the D-Day landings would be in Calais, not Normandy.
Inflatable aircraft were set up along the racecourse to make it look like an active airfield and in 1944 660 Squadron used the racecourse to practise operations with local army units, prior to leaving for France three months later.