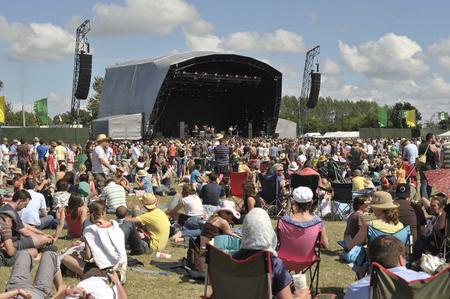 A war group has been banned from the Hop Farm after members donned swastikas, SS regalia and jackboots at a Christmas party.
A spokesman for the family venue at Paddock Wood dubbed the incident "very serious", after members of the Second Battle Group (SBG) donned caps, tunics and belts worn by Hitler's elite Waffen SS fighting force.
According to a national newspaper, the private function invited guests - one of whom was said to be an ex-SS officer who won the Iron Cross fighting for Hitler's Third Reich.
They were also spotted in their uniforms at a pub near their hotel.
It comes five years after a controversial Panorama documentary exposed members from a group with the same name spouting racist and pro-Nazi propaganda at the War and Peace show, held at the Hop Farm.
Senior member Glen Swallow was filmed talking about the Waffen SS, saying: "If it existed now, I'd join. I believe we should be sorting these Muslims out."
Hop Farm head of sales and marketing, Miguel Fenton, said the venue only became aware of the latest incident after the party at the weekend.
The booking had been made under the group's name, SBG - who had also booked a function room in previous years.
Mr Fenton said the group had also appeared at the War and Peace show.
He said: "Re-enactment is part of War and Peace - it is what it is about.
"Anything that does verge on more than that has to be regarded as very serious."
He added: "There's no way we wouild have sanctioned something like this if we'd known. We certainly won't be inviting them back."
A statement on SBG's website said: "The Second Battle Group would like to apologise for any offence that may have been caused when a very small number of its membership allowed their uniforms to be seen for a short while in a public house (which was attached to a hotel) whilst waiting for transport to a private function.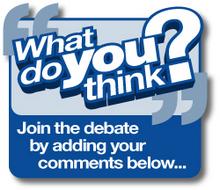 "The function itself was held in a private building well away from the public highway and any other public buildings and there was also security on the door so that no one could accidentally enter and thus be offended.
"The site had been closed to the public for some hours before SBG members arrived.

"There were British and German WWII veterans at the function, who faced each other as adversaries on the battlefields of Normandy in 1944.
"Both the British and German WWII veterans have been friends for almost 20 years and keep in regular contact with each other."
The statement said no political speeches were made at the function. The only speeches made were "of thanks for being invited and how the British and German veterans who were once enemies are now friends and have been for many years etc.
"It is never the SBG's intention to offend anyone, purposely or otherwise."