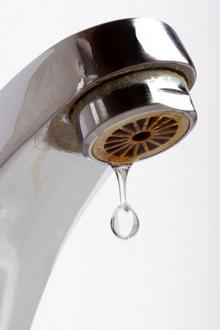 Water bills are set to rise from April for customers in Kent.
Two of the main suppliers, Affinity and South East Water, have set their charges for the year which starts in April.
South East Water customers can expect an average household bill of £201, which is an increase of around £6 per year - or 3%.
But separate bills are sent for sewage treatment.
At Affinity - formerly Veolia - the average bill for water supply will rise by a similar amount of 3.1%, to £203 from April 1.
Affinity Water's chief executive officer Richard Bienfait said the company was determined to hold down costs.
He added: "We appreciate that household budgets are under pressure and we want to assure our customers that we are doing all we can to hold down costs."
At Southern Water, the costs for water supply and waste water services has increased by £23 per year - a 5.3% increase on last year.
The company said it is making an investment of £400m, which will include replacing 23km of water mains and a further 30km of serers.
Southern Water's chief customer officer Darren Bentham said: "Our five-year spending programme includes more than 330 environmental projects - that's more than any other water company and makes up a large part of our investment.
"These projects are in response to new European legislation and will have many environmental benefits."
At Thames Water, the the average annual bill for providing water and sewerage services will increase by £18, to £354. That is a 5.5% average rise.
But the firm is carrying out £1bn a year in upgrades to its water and sewerage networks.
Chief executive Martin Baggs said: "We are very aware of how tight household budgets are at the moment, so we understand that keeping bills as low as possible is important.
"We are providing an essential service at an average cost of just under £1 a day for each household."