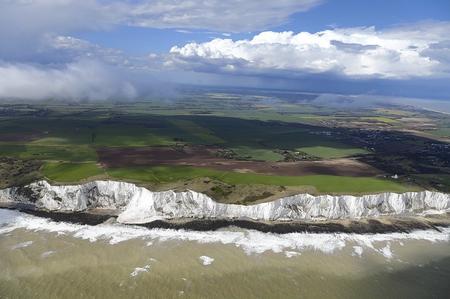 The appeal to buy a stretch of the White Cliffs of Dover has broken the £1 million mark in fewer than 100 days.
More than 11,000 people and organisations have donated money to the National Trust appeal, which was launched in June.
There is now another £200,000 to raise before the £1.2 million target is reached. The KM Group is official media partner for the appeal.
The money will secure the 1.35km 'missing link' of the White Cliffs of Dover: a stretch of land between the NT visitor centre at Langdon Cliffs and the South Foreland Lighthouse at St Margaret's.
The appeal has attracted support from a host of celebrities, including designer Zandra Rhodes, Have I Got News For You presenter Ian Hislop, comedian and presenter Paul O'Grady, Dover-born soul singer Joss Stone, and Dover & Deal MP Charlie Elphicke.
Nic Durston, NT assistant director of operations, said: "We've had a fantastic response to the appeal from across Kent and across the world.
"It's clear just how much these cliffs mean to people and the strong emotional connection that they have with this special stretch of the Kent coast.
"With one final push we can hopefully raise the money needed to buy the land and we can then start the work to enhance access and encourage more wildlife for everyone to enjoy."
There are three easy ways to help support the appeal:
blob Make a donation online at www.nationaltrust.org.uk/whitecliffsappeal and you can choose to have your name engraved on our virtual White Cliffs of Dover.
You can text a donation to support the appeal. For example, if you wanted to donate £5 you'd need to text 'DOVR02 £5' to '70070'. The amount that you wish to donate must be included in the text. Make a donation over the phone by calling 0844 800 1895.