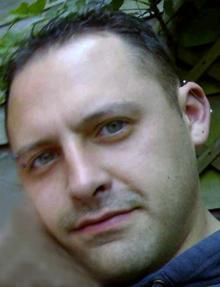 by Paul Hooper
Whitstable man Kieran Marsh has proved the truth of poet Sir Walter Scott's words: "Oh what a tangled web we weave... when first we practise to deceive."
The 37-year-old sex offender was undergoing routine police checks about his computer when he was asked about his mobile phone.
Marsh, pictured left, decided to try to hoodwink the officers by claiming it was lost - so they called the number.
It rang just feet away – stashed behind a radiator at his home in Sherwood Drive, Canterbury Crown Court was told.
Then the police officers checked the text messages and discovered suspicious details about drugs, so they asked if he had any illegal substances in the house.
Marsh once again tried to deceive the officers by denying he had any drugs... so the canny officers called his bluff by threatening to bring in sniffer dogs.
And the shame-faced addict then opened a cupboard and handed police a bag containing amphetamines – putting him at risk of another prison sentence.
However, Marsh, who admitted possessing the class B drug and breaching a suspended sentence, was instead ordered to carry out 150 hours of unpaid work.
Marsh was jailed for 10 months in September 2011 after admitting possessing "vile images of bestiality" and child abuse pictures. He was also made subject to a sex offences prevention order and put on the sex offenders' register for 10 years.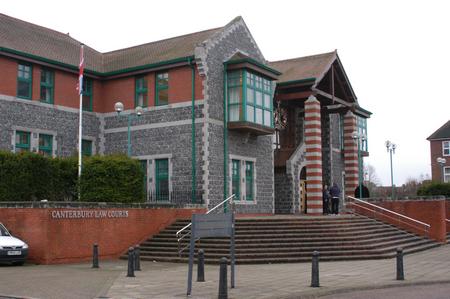 Jim Harvey, prosecuting, said: "On August 15, in accordance with him being on the register, officers attended his home address to check up on him.
"They asked him about the whereabouts of his mobile phone and he told them that he hadn't seen it for approximately a week. The officers then suggested that they ring the number to assist him in finding it.
"It rang immediately and the defendant then walked to the side of his bed and reached behind the radiator. The officers believed that he knew exactly where the phone was"
Officers then read the texts and "it became obvious there had been texts between the defendant and another making references to drugs".
Peter Alcock, defending, said Marsh, who lives alone with his mother, had battled his drug addiction, but the requirements of the Sex Offences Prevention Order had led him to stay at home playing games.
"He was then bored and suffered a relapse and started doing amphetamines," he said.