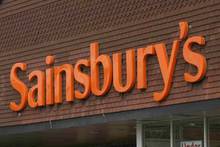 by Paul Hooper
Bungling would-be supermarket thief James Sansom made it a little easier for detectives to find the man caught on CCTV trying to steal booze and tobacco.
Officers investigating the attempted theft at the Sainsbury's store in Old Dover Road, Canterbury, the following day spotted the 32-year-old in Sturry Road.
And Canterbury Crown Court heard Sansom was wearing the SAME clothes as the thief in the video footage.
Sansom, of Melbourne Avenue, Ramsgate claimed he had "borrowed" the clothes from a friend that morning.
But after denying a charge of burglary, he pleaded guilty to the lesser charge of attempted theft and was given a three-month jail sentence suspended for a year.
Jim Harvey, prosecuting, told how Sansom was spotted in an area of the store off-limits to customers - claiming he was looking for a toilet.
Staff then reviewed the CCTV and saw the raider attempting to break into two cupboards, where high-value goods were kept, using a metal bar.
Mr Harvey said Sansom walked away empty-handed after being challenged by a store official.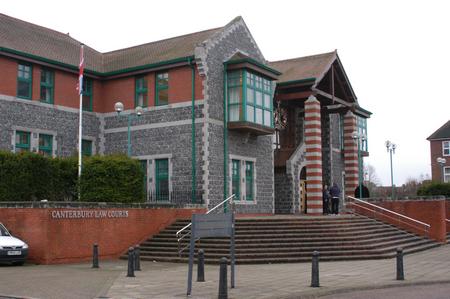 The prosecutor added: "Police officers arrived to look at the CCTV footage the following day and a very short while later came across Sansom, still appearing to be wearing exactly the same clothes he had been wearing the previous evening.
"He was stopped and searched and in his pockets officers found a pair of gloves he had been seen to have been wearing in the store."
Peter Alcock, defending, said the attempted theft was "a low end, spur-of-the-moment offence".
He said Sansom had been in a row at home and got drunk before going out.
Judge James O'Mahony ordered him to undergo a six-month treatment for his drug problems.
"This is your last chance because if you offend again then it's off to prison you will go," he said.