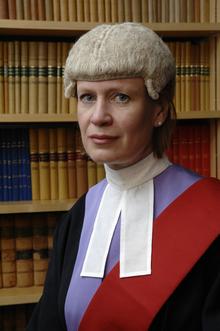 by Paul Hooper
Two Barming youngsters who regard themselves as brothers have been jailed for a mugging after getting a dressing down from a judge.
Tyler McNeill, 21, and friend Joshua Chapman - who will spend his 20th birthday on Christmas Day behind bars – were both convicted of robbery.
But Judge Heather Norton, pictured left, told the smirking pair they had treated the court with "gross disrespect" during their trial at Canterbury Crown Court.
Trevor Wright, defending McNeil, said they had known each other since they were three and "regarded themselves as brothers".
He added: "They have a common bond and common support which has kept them as close as they are.
"It was that which maybe why at the start of the trial that they might have appeared to be treating the court with disrespect, but they were like brothers who hadn't seen each other for a while."
But the judge retorted: "They were behaving with gross disrespect towards the court and they totally lacked any insight into what they had done.
"McNeill even blamed the victim for what happened and said it had ruined his life. Well he hasn't – he is responsible for his own actions."
The pair, from Springwell Road, Barming, in Maidstone, were convicted of robbing victim student Mitchell Abbott of a mobile phone after a dispute over cash in March.
The jury heard McNeil headbutted and punched Mr Abbott – as Chapman shouted: "Go through his pockets".
McNeill was jailed for a total of 24 months and Chapman sent to a young offenderss' institution for 21 months after the judge said there had been a "gratuitous use of violence" during the attack.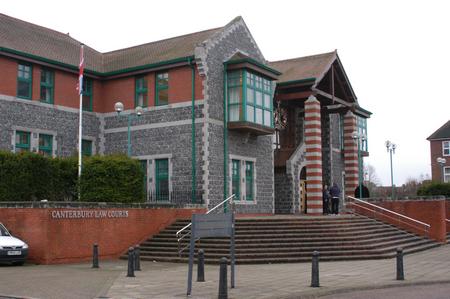 John Fitzgerald, for Chapman – who has four previous convictions for robbery in Canterbury – said the teenager had taken no part in the violence.
But the judge said: "This was a joint enterprise and you (Chapman) lied repeatedly in your interview with police about your involvement and participation."
Mr Fitzgerald added: "His personal circumstances are tragic. He was taken into care at five years old.
"Both of his parents were unhelpful – that's as generous as I can be – with his mother a drug addict and his father of the same ilk who died tragically outside Maidstone Crown Court about six years ago.
"He has lived in 15 or 16 different homes since the age of five – that's more than one a year. Although he doesn't use it as an excuse, it is a sad cycle of someone falling into criminal ways."