Furniture Retailer in Ashford, Sheerness and Chatham, Kent
Established in 1997, HomePlus Furniture is the ideal choice for high-quality hardwood and furniture. With a small dedicated team of furniture retail experts, we strive to deliver quality and value to all of our customers. Through personalised service and family-based suppliers, HomePlus Furniture is able to provide excellent quality control and competitive pricing. Looking for something that little bit different? We also offer a 'unique things' range, made to bring that extra personal flair to your home. With our range of affordable, quality furniture, there's something for all.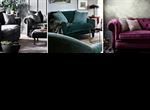 HomePlus Furniture, Kent
HomePlus Furniture branches can be found at Beaver Road in Ashford, Power Station Road in Sheerness, and in Chatham at The Brook and Dockside Outlet Centre. All HomePlus Furniture branches provide price match on all of our products to ensure that you're getting the best deal. As a long established Kent furniture retailer, HomePlus Furniture know exactly how to provide the very best service, tailor-made to fit you.
HomePlus Furniture also offer online purchase and delivery as well - you can now find the full range of furniture on our brand new website homeplusfurniture.com.
We pride ourselves on customer satisfaction, with our range of bespoke fittings, made to suit all budgets. Our background of delivering high-quality oak and hardwood furniture at competitive prices for 25 years is what drives us to keep moving forwards, ensuring that we provide an excellent service to all of our customers.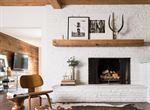 With a wide variety of stunning ranges of furniture for the bedroom, dining room, living room and home office, there's never been a better time to visit HomePlus Furniture. Find out more information on our website.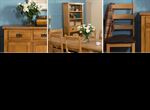 Our Stores
Ashford Showroom and Head Office:
Beaver Road, Ashford, Kent. TN23 7RR
Tel: 01233 633928
Mon-Sat: 9am - 6pm
Sunday: 10am - 4pm
Sheerness Showroom
Power Station Road, Sheerness, Kent. ME12 3AD
Tel: 01795 666119
Mon-Sat: 9am - 6pm
Sunday: 10am - 4pm
Chatham Dockside Showroom
Units 80-84, Dockside Outlet Centre, Maritime Way, St Mary's Island, Chatham, Kent. ME4 3ED
Tel: 01634 891306
Mon, Tue, Wed & Sat: 9am - 6pm
Thur & Fri: 9am - 7pm
Sunday: 11am - 5pm
Chatham Showroom
The Brook, Chatham, Kent. ME4 4NX (Next to the old Tesco on the ring road)
Tel: 01634 880699
Mon-Sat: 9am - 6pm
Sunday: 10am - 4pm