Disability Aids In Kent
East Kent Mobility was set up in 2015 but the team have over 25 years experience in providing disability aids to those in need. From wheelchairs to full vehicle conversions, East Kent Mobility is your local Mobility shop for sales, repairs and servicing. Why not visit them at their new shop in Park Mall, Ashford to find out more about what they can offer you?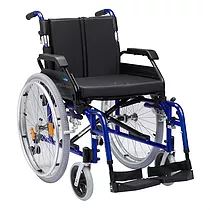 East Kent Mobility, Ashford
East Kent Mobility is run by the disabled for the disabled, meaning that the staff really understand the specific needs of their customer base. The friendly and dedicated team know exactly what is required and are committed to making your life fit you, not the other way around! Products sold at East Kent Mobility include wheelchairs, scooters, ramps, stairlifts and more, as well as all of the batteries and accessories you need for your mobility equipment. East Kent Mobility is truly unique, because it is run from experience. Many people are sold the wrong aids, which can be really harmful, but you can trust East Kent Mobility to provide exactly what you need in order to make your lives slightly easier - and ensure you that all important independence.
You can find out more information about the equipment sold on the East Kent Mobility website, or get in contact via enquiries@eastkentmobility.co.uk. Alternatively you can give East Kent Mobility a call on 0123878959.