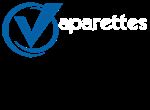 Electronic Cigarettes in Canterbury, Kent
Established in 2013, Vaparettes is a specialist retail store based in Canterbury, Kent. We offer a complete range of electronic cigarettes and Eliquid. This includes a huge range of over 100 flavours, available in all strengths (18mg, 12mg, 6mg and 0mg!)
If you're unsure whether to enter the world of vaping to kick the habit of smoking traditional cigarettes why not give it a go and join the growing 2.3 million out of the 9 million smokers switching to Electronic Cigarettes in the UK.
Ranging from starter kits right through to a complete selection of voltage batteries; our stock isn't limited to e-cigarettes and eliquid; we also have disposable e-cigars, kits and accessories. This includes chargers, modification kits, cases, bottles and atomisers. Whatever it is you're after, we're sure we'll have something to satisfy your vaping needs.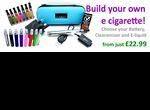 Vaparettes e-cigarette shops
Looking to start vaping? Perhaps you've just quit smoking and looking for a healthier alternative, but not sure where to start. Vaparettes can help. We have a selection of starter kits that are priced at just £22.99, giving you everything you need to start vaping.
We not only sell batteries, clearomisers and eliquid, but we also test and use different types to be sure that we're offering the highest quality and best taste for our customers.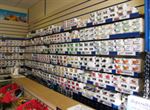 Buy Online!
Save time with our easy to use website which allows you to order and pay for your vape juice and products online. With hundres of flavours to choose from you can continue your vape experience in just a few clicks! Click here to order today!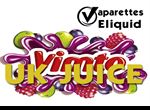 Feel free to pop in to any of our locations and feel free to ask our friendly staff any questions or call us on 07809 460047. Our expert team are very knowledgeable about electronic cigarettes, as they also use the products themselves. We have shops across South East Kent, including our electronic cigarette shops in Herne Bay, Ramsgate, Canterbury, Faversham and Whitstable.
Where we are
You can find us in any of the following locations:
Vaparettes - Herne Bay
3 High Street
Herne Bay
Kent
CT6 5LJ
---
Vaparettes - Whitstable
4 Oxford Street
Whitstable
Kent
CT5 1DD
---
Vaparettes - Ramsgate
11 Turner Street
Ramsgate
Kent
---
Vaparettes - Faversham
38 Stone Street
Faversham
Kent
ME13 8PH