Dental Implant Practice in Kent
Established around 35 years ago, Heath Dental are leading experts in Dental Health Care and Cosmetic Dentistry. The friendly and compassionate team of staff at Heath Dental are experienced in implants, IV sedation, teeth whitening and more; and the services are safe and reliable. Patient satisfaction is key to retaining loyal customers, meaning that the standard of care at Heath Dental is never allowed to fall. This, in turn, creates a very high success rate of work carried out at the practice and ensures that satisfaction can be guaranteed.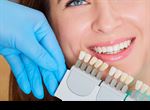 Heath Dental Practice, Dartford
Heath Dental are a private practice with implant centres in Dartford, Strood, Barnehurst, Belvedere and Abbeywood. With years of treating nervous patients, the implant centres are set up to offer a relaxing atmosphere in order to make patients are as comfortable as possible. There is also a strong emphasis on painless dentistry, and staff will offer IV sedation to those who require it. The implant centres are equipped with the latest state of the art equipment; including operating rooms and sterilisation centres to ensure the excellent control of infection. There is also an affordable interest free 0% finance scheme available to help cover the costs of the dental work.
All of the implant centres are located within pre-existing dental practices which allows the expert exchange of information, along with advanced equipment and experienced staff who are trained to the highest standard. Book your free implant consultation today, or visit the Heath Dental website to find out more information.