Kent's Local Business Directories
0
Home > Dartford > Health > Crayford Weights and Fitness
Crayford Weights and Fitness, Dartford
Crayford Weights and Fitness
At Crayford Weights and Fitness (CWF), we pride ourselves on being Kent's largest and arguably most impressive gym. Based in Dartford, we have a huge range of high-quality weights and fitness equipment and classes to ensure you the best workout for your skills and needs. Benefits of being a member include free access to all classes and sunbeds, as well as sports massages and rehabilitation. The CWF team have fantastic knowledge and experience to help you achieve your fitness goals. We strive to continually refresh our classes and equipment so you know that we take your workout as seriously as you do.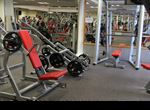 High-quality Weights and Fitness Gym in Crayford, Kent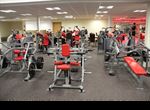 Our team is dedicated to providing the best quality gym experience for you. That's why we have a huge range of classes, both low and high intensity, including our REALFIT (High Intensity and Functional Training) classes. All of our members are provided with their own account on the CWF site, meaning that you can easily book classes and receive personalised messages from the CWF team. You can choose from a class pass membership for £25 a month or full membership for £50.
To find out more about our gym and the classes that we have available visit www.crayfordweightsandfitness.co.uk. You can check out our Facebook page, get in touch via phone on 01322 525638 or email us at crayfordweightsandfitness@yahoo.com.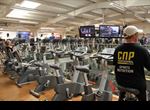 51.451131694,0.183661298
Contact details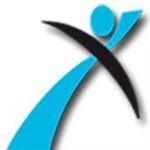 Telephone
01322 525638
Website
www.crayfordweightsandfitness.co.uk
Address
Crayford Industrial Estate
Swaisland Dr
Dartford
Kent
DA1 4LB