Framing Centre, Folkestone
The Framing Centre in Folkestone, Kent, believe that every piece of art is unique to itself and the frame around it is just as important. With over 30 years experience the framing centre has a team of skilled framers that have framed everything from Images, prints, Football shirts and even knives.
Our framing expertise range from 3D framing to dry mounting. They have and use specialist glass that helps protects images from fading using a UV Glass.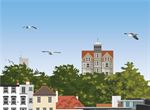 Dry Mounting Your Photographs in Folkestone, Kent
Protect your treasured, sentimental photographs so that you may cherish them for years to come. At The Framing Centre, in Folkestone, Kent, we are photo mounting experts who specialise in the dry mounting of images to preserve their condition and eliminate creases.
Bespoke Frames to Enhance Your Décor in Folkestone, Kent
A bespoke, stylish frame adds an edge of sophistication to any piece of art. At The Framing Centre in Folkestone, Kent, we take meticulous care to craft bespoke frames, including metal, pine, and natural wooden frames.

Transform your living space into a beautiful oasis with our bespoke framing solutions. As picture-framing specialists we frame a variety of images, including watercolours, photographs, and pieces of art. Simply bring your piece of art to us to receive expert advice and an estimated cost. We are able to frame artworks up to six square feet.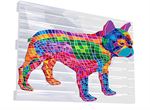 Trust Our Expertise
Receive your beautifully framed artwork in next to no time at all. With a turnaround time of only one week or sooner, we always provide a prompt and timely service. When you visit our store, we advise you of the most suitable framing solution and always inform you when your work requires a mount. We then provide a written or verbal quote that includes the finished item cost.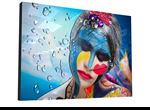 A Tailored Service
At The Framing Centre we ensure your framed items are safely preserved in bubble-wrap. Our versatile technicians have even framed embroideries, tapestries, and antique pieces. We always advise you of the most suitable solution, and price each item individually due to the tailored nature of our craft. We also offer bespoke frames and prints, as well as offering dry mounting and specialist glass services.