Welcome to Discount Tile Supplies
Quality Tiles At Affordable Prices
As a family run business, serving retail and trade customers for over 30 years, we take great pride in the excellent, personalised service that we provide. Our free home, local, measuring and sample service is second to none. We are proud to offer the widest range of high quality wall and floor tiles at affordable prices available in the UK to suit all purposes, tastes and budgets for both interior and exterior installations. Weekly direct deliveries from Italy and Spain. Up to date quality tiles.
Our products are sourced direct from factories from around the world at competitive prices, we are confident that whatever the nature of your project, you will find what you are looking for in our vast range of high quality ceramic, porcelain or natural stone tiles that we have extensive stocks and displays of.
With a vast selection of tiles to choose from, there is everything from the latest contemporary Italian and Spanish ranges to the timeless elegance of the Victorian period designer tiles.
Our tiles are available in a variety of finishes including porcelain, ceramic and glass or textured, rustic finishes including a broad selection of natural stone and terracotta tiles for use on walls and floors.
Our wealth of experience and knowledge which has been obtained from over 30 years in the tile trade enables us to offer a service that few of our competitors can match.
We always offer straight forward, practical and honest advice as we endeavor to make sure that our customers achieve the desired finished effect both functionally and anesthetically.
Please contact us for free friendly help and advice from our experienced professional staff.
We offer an excellent tile fixing service, at competitive prices for commercial and domestic projects.
No job too small and no job too big. For a free friendly consultation and estimates, either call your local store or email us.
Our friendly, helpful and experienced staff are at your service 7 days a week to help with any of your tiling needs.
Over 25,000 square metres of tiles and 10 tonnes of tile adhesives in stock for immediate delivery or collection.
These are some handy Tile King Tips for tiling walls and floors: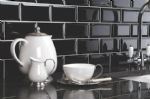 Check Your Tiles Before You Start The Job
There is nothing more annoying than getting ready for tiling and they are the wrong tiles! It happens. Open a few boxes and check you're happy with the shades and more importantly that the plain tiles match the size of the decorated tiles and the border tiles. Once you are happy you can start your tiling project.

Don't Get Stuck In A Corner

Always try and work your way out to a door, if you're using slow set floor tile adhesive you could be stuck in a corner for 12 hours waiting for the adhesive to set!

Do Some Preparation First

Its always good to plan any tiling project first. If you tiling walls always try and centre your cuts so you get less wastage. Use a spirit level to make sure the walls are flat. Check your cuts, you may just move a tile an inch and it could save lots of waste.
If you are tiling your floor try and do the same but do your cuts first before you mix up too much adhesive.

Adhesives And Grouts

Only mix up enough grout or adhesive that you will use. Remember the rule of thumb; 3 parts product, 1 part water, so don't fill half a bucket full of water to mix up in. Spread the adhesive on the walls/floors evenly with a knotched trowel, do not DOT AND DAB tiles when fixing, this can lead to many problems. Prime your walls with primer and not PVA.

Grouting

Work at 45 degree angles to your tiles pushing the grout in the the joints. "Clean as you go". Don't leave the grout on for too long. A good HYDRO sponge, again working at 45 degree angles to your joints, will clean all excess grout. One single wipe of the sponge then wash it out. No disappearing to have a cuppa or to watch TV. Dry grout takes ages to clean off!

Mosaics

If you making a mosaic feature wall try to "off set" or "stagger" the sheets. This will make it hard to see a joint -making a professional finish.

Rest

If you're getting frustrated or upset when you are tiling, it's time to call it a day. Pack up and clean your tools ready for the next day. It's a great feeling to start a day with nice clean tools and a clear mind.

Tools

It's good to have the right tools. You don't have to break the bank though! A electric tile saw and a decent wall and floor tile cutter does'nt have to cost the earth. It will make the job flow a lot easier and make it quicker. A good trowel, float grouter, sponge and some spacers will make a perfect finish. Just remember to clean them after use.

Drilling Holes In Porcelain

Dry drill bits seam expensive but make drilling holes so easy. They have wax in the tips to keep them cool and they drill holes like a hot knife cutting through butter. It's better to spend a little more on these drill bits as its quicker and easier in the long run, believe me!

Enough Tiles For The Job

Always buy a few extra tiles. If you have too many when you've finished take them back to the shop, but don't take too long to do this as most shops have a 2 week return policy.
There's nothing worse than nearly getting to the end of the job and you're a handful of tiles short and its 9 o'clock on a Sunday night and the tile shop is shut, nightmare.

The Best Tip Of All

Always stand back and admire your work with a nice cup of tea!
Our 3 shops are here to give you great service and help with any tiling project. So if you're stuck, just call us for any advice or just a chat about your tiling needs, we are happy to help, promise.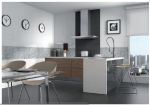 Tile And Stone Warehouse (Opp Aldi Supermarket) Burch Road, Northfleet, Kent DA11 9NE
Call 01474 533321
Open Monday to Saturday 8.30am to 5pm Closed Sunday
Sidcup Tile King (Opp Train Station) 127 Station Road, Sidcup, Kent DA15 7AA
Call 020 8309 0482
Open Monday to Saturday 9am to 5.30pm Closed Sunday
Discount Tile Supplies (Opp Clock Tower) 150 Milton Road, Gravesend, Kent DA12 2RG
Call 01474 351560
Open Monday - Saturday 9am to 5.30pm Sunday 10am to 3pm