Bones on Beds, Herne Bay
Bones on Beds consists of a small team that focuses on providing exceptional customer service along with quality products. All mattresses and beds are delivered right to your bedroom free of charge with in the local area. Our team can assemble your bed at the time of delivery free of charge, and take away the packaging to be recycled. This removes the unneeded stress of complex assembly instructions and ensures that your bed will be ready for the perfect night's sleep. We offer the removal of your old bed and/or mattress at the same time as we deliver your new one at competitive prices. All old beds and mattresses are taken to be recycled.
Friendly and experienced team offering free delivery and assembly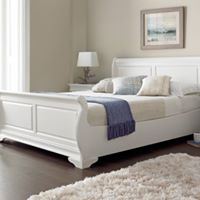 With over 25 years of experience in the bedding industry, you can rest easy in the knowledge that our advice will be with your best interests at heart. Bones on Beds supplies a range of products including Mattresses, adjustable electric beds, divans, wood framed beds, metal frames, guest beds and sofa beds. We stick to the philosophy that we must be able to cater to every one of our customers and they all have varying needs and budgets. We stock a large supply of beds and mattresses so that we can offer customers a quick delivery service.
The owner, Richard, has had extensive orthopaedic training with regards to bedding and has a great deal of industry experience in orthopaedic beds so Bones on Beds is able to provide you with the knowledge you need to make an informed decision. We offer unusual/bespoke size beds, mattresses and headboards The personalisation from our small business gives you a purchase experience that you would struggle to find elsewhere.
For more information about the products we offer, visit our website. Alternatively you can call us on 01227 283700.