High Quality HR Services for SMEs in Kent and Surrey
Launched in January 2017, the small team at Insightful HR have been working hard to provide high quality HR services to SME businesses. Whether it's regarding recruitment policies or grievance procedures, the professional team are on hand to make sure that your business complies with all relevant employment laws - as well as making sure that your workforce is as happy and productive as possible.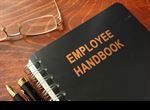 Insightful HR - Full range of HR Services
The core focus for Insightful HR is SMEs; the whole business is designed around this audience, with clear and concise pricing in order to make great HR solutions accessible for businesses of all sizes and budgets. This is even evident in the first initial consultation being free of charge - meaning you can see if Insightful HR is right for you and your company without having to invest any money.
As well as looking at educating and training businesses on how to make sure that their employees are well looked after, Insightful HR can also provide psychometric testing for those who want to know more about how their workforce think - and how to make sure that they get the best results from them.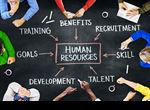 If you're interested in finding out more about human resource services for your SME business, visit the Insightful HR website at www.insightfulhr.com.