Technology Repair Specialists in Kent
The Laptop Doctor is a technology repair specialist based in The Mall, Maidstone. We have a friendly and experienced team of highly skilled technicians who have helped thousands of customers with their technology repairs over the past 7 years. We are proud to say that we never have to send your laptop, tablet, phone or gaming console off site to an external company, as our team of premium technicians are located on site. We only source parts and components that are of the highest quality and therefore offer a guarantee with our work.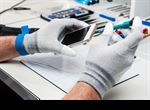 The Laptop Doctor, Maidstone
Our core services include laptop repair services, mobile repair services and screen replacement for both tablet and laptops. We also provide operating system reboots and upgrades, as well as data retrieval and virus removal. We are a one stop shop for all your technology repair needs. At The Laptop Doctor we pride ourselves on the level of customer service we offer our clients; whether you're tech savvy or a technophobe we are here to help. You can rest assured that you'll receive the highest level of service, attention and care throughout the repair process and we'll keep you informed at every step of the way.
If you have a technological problem and need advice, please don't hesitate to get in touch with us. You can come and see us at 304 Dukes Walk, The Mall, Maidstone, Kent ME15 6AS or give us a call on 01622 756500. Alternatively visit our website at https://www.thelaptopdoctor.com/.