Leading provider of cosmetic procedures in Kent
Define Global is a Kent based supplier of aesthetic beauty treatments and equipment, specialising in the revolutionary fat freezing treatment, Cryolipolysis and offering a range of modern beauty techniques that will leave you looking and feeling younger and the way you want to be. Our team is dedicated to providing the best possible service, whether you are looking to purchase some specialist equipment or are interested in trying one of our beauty treatments, we will assist you every step of the way.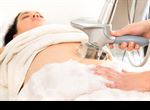 If you're looking for equipment to offer treatments in your own salon then our collection of state of the art equipment for sale will revolutionise any business. Each specialist machine comes with 1 years warranty so you know your investment is protected.
Define Global Beauty Therapy
At Define Global we offer a range of beauty services including Cryolipolysis which is a 45-60 minute procedure that eliminates unwanted fat by freezing. Most find the process is completely pain and side effect free so three is no recovery period or downtime. The effects are permanent, typically reducing 20-40% of fat cells in one area. All of our services incorporate contemporary beauty techniques meaning they can e carried out with little or no disruption to everyday life. To find out more about our services please visit our website.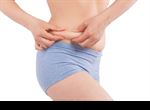 With salons in Maidstone, Strood and Gillingham we cater to the majority of Kent. Our friendly team is always happy to help, so if you are interested in our treatments or are considering purchasing some equipment please find out more at our website.