Bengal Brasserie Indian Restaurant
'DINE IN OFFER' To celebrate our 25th Anniversary, we are offering 10% off food only Sunday - Friday for customers who quote Kent Messenger when asking for the bill - T's & C's to qualify customer must order Starter, Mains, Side Dishes/Rice Dish/Bread.
'TAKEAWAY OFFER To celebrate our 25th Anniversary we are offering a complimentary bottle of coke with any takeaway delivery or collection order over £25 Thursday & Sunday, £30 Friday and £37.50 Saturday. Please quote Kent Messenger to receive this offer.
The Bengal Brasserie is a fully licensed Indian restaurant that has been
offering world class Indian cuisine in Rochester for twenty two years, and
still has the same owners as when originally opening. It has won 27
national awards including the European Food & Wine Award in the Good Food
Guide for Great Britain, The Curry Club Masterchef Role of Honour and
Quality Food Online Gold Award, plus many more!
Some of Britain's greatest chefs are found at Bengal Brasserie. Out of
9,000 restaurants in the UK, only the top few succeed in achieving the very
high standard of excellence in Pat Chapman's Cobra good curry guide, and
Bengal Brasserie is one of these. Dishes on offer include lobster, balti
dishes, duck, chicken, lamb, lamb chop, king prawns, and fresh vegetables.
We also have brilliant beers, wines, and deserts available!
The restaurant team pride themselves on exceeding their guests'
expectations and creating a memorable dining experience with every visit.
You can enjoy a fine dining experience with freshly prepared food and curry
in the air conditioned restaurant or choose to have delicious food at home
with the takeaway collection and home delivery service; the area covered by
the delivery service has been growing over the last eighteen months.
---
Indian Restaurant and Takeaway in Medway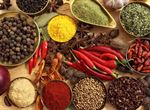 The Bengal Brasserie aims to change your perception of Indian dining. The
restaurant provides a classic combination of indisputable knowledge, unique
experience and tradition that holds worldwide recognition. The
award-winning Indian restaurant is centrally located on the A2 running
through the heart of Medway. Choosing to dine in the Bengal Brasserie,
Rochester, affords you with tantalising food discretely served by charming
staff who aim to make you feel extraordinarily special and welcome. The
restaurant also boasts a separate function room to cater for groups,
parties and special occasions.
---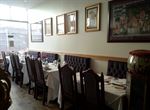 We Look forward to Welcoming You to the Bengal Brasserie
356 High Street, Rochester. ME1 1DJ
Open 7 days a week for lunch and dinner, including all bank holidays!
From 12 noon to 2:00pm, and 5:30pm to 11:30pm.
Last orders taken at 11:30pm.
To book a table call: 01634 841930
To order a takeaway call: 01634 818011 or 404478*
Enjoy Fine Indian Cuisine at Home
If you would prefer to dine at home, take advantage of our FREE HOME DELIVERY SERVICE Meals are delivered in special insulated boxes to maintain heat and freshness. We can also deliver wine and beer to your door.
(terms and conditions apply).
FREE HOME DELIVERY ON ORDERS ABOVE £15 TO THE FOLLOWING AREAS:
ME1, ME2, ME3, ME4, ME5, ME6 ME7, ME8, ME14, ME15, ME16, and ME20. (Including as far as High Halstow, Grain, All Hallows, Lower Stoke, Aylesford).
Local Delivery orders over £10.00 (Rochester, Espanad, Borstal, Strood, Wainscot, Frindsbury, Brompton, Gillingham, St Marys Island, Chatham)
OPEN 7 DAYS A WEEK INCLUDING ALL BANK HOLIDAYS
356 HIGH STREET, ROCHESTER, KENT ME1 1DJ
5:30pm to 11:45pm
ALL TAKE-AWAY MEALS ARE DELIVERED IN SPECIAL INSULATED BOXES TO MAINTAIN THE HEAT & THE BENGAL BRASSERIE IS NOW LICENCED TO DELIVER WINES & BEERS WITH YOUR
TAKE-AWAY MEALS*
(*Wines and Beers for inside dining and delivery but not available for collection or waiting)
HOME DELIVERY LINES 01634 818011 OR 404478
RESTAURANT RESERVATION 01634 841930
---
We are looking for more Delivery Drivers
4-6 evenings per week, must include Fridays and Saturdays. Must have own car and be reliable. Flexible Hours available.