Kent's Local Business Directories
0
Home > Sittingbourne > Going Out > Bars > The Dover Castle
The Dover Castle, Sittingbourne
The Dover Castle, Teynham, Kent
The all new Dover Castle in Teynham is delighted to announce that they re-open on Monday the 18th of September.
This family run pub and restaurant has undergone a complete interior transformation and can't wait to welcome you to take a look around.
The menu has been completely refurbished too with an all new extensive menu of fresh, home cooked food available for lunchtime and evening meals.
Plus, there's a brand new function suite for up to sixty people so why not let us look after your celebration or important event.
Welcome to the all new Dover Castle in Teynham, and we look forward to seeing you.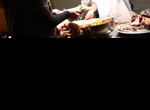 51.326777127,0.803922847
Contact details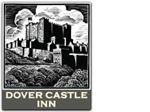 Telephone
01795 521214
Website

Address
20 London Road
Teynham
Sittingbourne
Kent
ME9 9QS