Bathroom design consultation and fitting services in Whitstable, Kent
Robert Ashley Bathrooms is a Whitstable-based bathroom designer specialising in bespoke bathrooms. Through their efficient design and consultancy services the small team at Robert Ashley Bathrooms are able to offer high quality designs that ensure you get the most from your space. This family-run business provides a complete service, from initial design, to selecting the right features and accessories, right through to efficient and unobtrusive installation. Having recently opened in 2016, the team are already developing a well-respected client base in the local Kent area.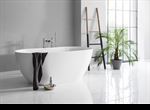 Robert Ashley Bathrooms based in Whitstable, Kent
The personalised service is what makes the Robert Ashley Bathrooms team stand out from the crowd; from the moment you walk through the door to after your new bathroom has been installed, all of your concerns are taken care of. The team use the latest technological advances to ensure that each bathroom design is as good as possible, including 4D visualisation software to help turn your dream bathroom into a reality.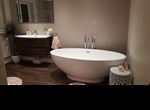 With each new bathroom from Robert Ashley Bathrooms coming with a warranty of at least five years, you can rest assured that you're safe in the hands of our experienced bathroom installers - all of whom have over 10 years experience in the industry.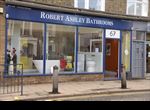 If you're looking for a new bathroom then Robert Ashley Bathrooms can help. For more information about the designs and services on offer take a look at their website, or give them a call on 01227 639003.
Write something here ...