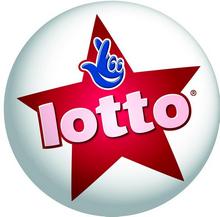 by Angela Cole
The champagne is on ice for one lucky person who could be £130,000 richer – but doesn't know it.
Organisers for the National Lottery are urging anyone who bought a ticket to double check to see if theirs is the winning one. If it is, a prize of £130,361 is on its way.
The winning numbers for the draw on Wednesday, January 23, were 6, 10, 14, 24, 32, 41 and the bonus ball was 29. The lucky ticket was bought in the Tonbridge and Malling area and the holder has until Monday July 22 to claim their prize.
If no-one comes forward by then, the prize money and the interest it has generated, will go to the National Lottery Good Causes.
A National Lottery spokesperson said: "We're desperate to find this mystery ticket-holder and unite them with their winnings."
n If you think you could have the winning bit of paper, contact the National Lottery Line on 0845 910 0000.