A body pulled from the lake at Mote Park in Maidstone has today been confirmed as that of missing woman Susan Hampton.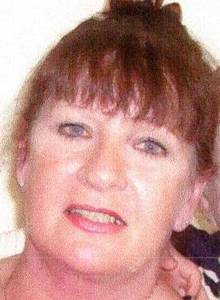 The 64-year-old, pictured right, disappeared from her home in Northumberland Road last Monday morning.
Her body was discovered in the lake by police yesterday after a call from a member of the public.
Kent Police said officers are not treating her death as suspicious and a report has been prepared for the coroner.
A cordon was set up around the lake yesterday as officers in dry suits began searching the water. Ms Hampton's body was removed at around 5pm.
Fisherman Paul Matthews said: "There's been a lot of activity. They were using equipment to look down into the water.
"There were no divers, just officers in dry suits. It's the first time I've seen anything like this."
One dog walker said he had passed the spot where the body was found just a day earlier.
He said: "My dog jumped in and wouldn't come back. I think she would have found something if there was anything there.
"There was a fisherman there too, so it could only have been there a day or so."