A Westerham family is truly flying the flag for British goods... by only buying stuff produced in the UK for a whole year.
The Bradshaws aim to survive 2013 in true patriotic style, using only British-made products and services.
City worker James Bradshaw, 34, came up with the idea after becoming frustrated by the UK's dismal economy.
He put the thought to his wife before Christmas, and the family is now truly red, white and blue.
He said: "The end goal for us is not only see if it's possible, but also see if it's a viable long-term lifestyle."
"the end goal for us is not only see if it's possible, but also see if it's a viable long-term lifestyle" – james bradshaw
It means every aspect of the family's life has come under scrutiny and had to change over the past few weeks.
One of the biggest obstacles was finding British-made nappies for two-and-a-half year old son Lucan.
But even bank details and mortgages have had to change as the Bradshaws put on a stiff upper lip and embraced their Britishness.
James's wife Emily, 29, admitted it was one of the few ideas her husband had come up with that she didn't roll her eyes up at.
The couple said a wave of patriotism brought about by the feelgood factor of the diamond jubilee, Olympics and Paralympics last year helped them accept the self-set family challenge.
It means French brie, champagne, and Seville oranges are no-go items.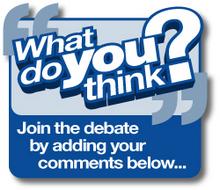 Emily added: "We have always been interested in local produce and with everything that happened last year, it did sort of bring something together in making us feel proud to be British."
The pair have also opened their experiment up to the world of multi-media - starting a blog about their experiences.
The say they have been shocked at the level of positive feedback received from people and businesses during the first few weeks.
Emily added: "Lots of smaller manufacturers you wouldn't find in the supermarket or high street and wouldn't know were there unless you were doing something like this have been coming forwards to help give us ideas."

You can follow the progress of the family through their blog and twitter account.