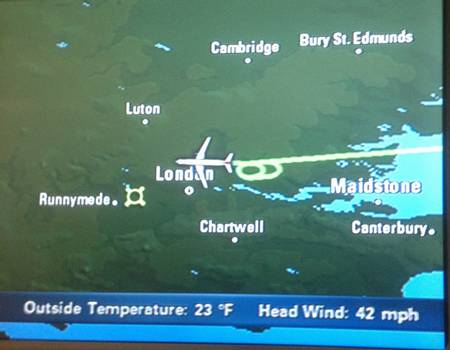 by Andy Gray
Are we all at sea? British Airways certainly seems to think so.
An eagle-eyed passenger was surprised to see the company's in-flight navigation system show Maidstone as being in the Thames Estuary off the coast of Sheppey.
Michael Benson, 47, was on a BA flight from Copenhagen to Heathrow when he noticed the geographical gaffe.
A mere 20 miles separate Maidstone and Sheppey, but the two locations are oceans apart in size and culture.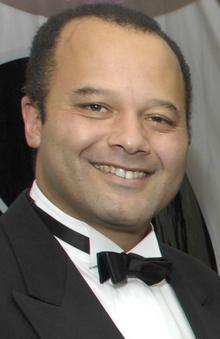 But as far as BA's tracking system is concerned, the county town and the island share the same cosy nautical berth.
With the national carrier serving 193 destinations in 90 countries and millions of passengers each month, the odd technical glitch is probably inevitable.
Father-of-three Mr Benson, a marketing consultant from Benenden pictured right, said: "We were coming into land when I looked up to see how far away we were from London.
"It's then that I noticed Maidstone wasn't where it should be.
"It makes you wonder if we really know what countries we're flying over when we're in the air."
Heathrow is the busiest international airport in the world, handling nearly 1,500 flights a day.
Mr Benson, who took a picture of the screen and its skew-whiff orientation, said in-flight entertainment these days goes beyond videos, magazines and drinks trolleys - you just need to know where to look.
He said: "An out of sorts tracking system could make for a more interesting and exciting flight - especially if you're a nervous flyer."
British Airways did not return requests for a comment.
Have you ever spotted a rogue map of Kent? Leave your comments below.