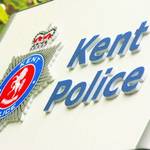 Burglars have targeted a string of houses in East Malling.
Thieves struck at six homes in the village over the festive season, taking hoards of goods such as iPads, iPods, laptops, cameras and jewellery.
Kent Police is linking incidents at properties in The Rocks Road, The Heath, Chapel Street and Clare Lane.
The the break-ins and attempted burglaries were reported between Tuesday, November 20, and Sunday, December 30, when the homeowners were out.
Patrols have been increased in the area and officers have made door-to-door enquiries.
Nick Sparkes, Tonbridge and Malling Neighbourhood Inspector, said: "We have heard of people knocking on doors in the area and then leaving when someone answers, and of people asking odd questions such as whether a certain person lives at an address or what road they are on. These visits may be significant.
"I urge anyone who has seen anyone around who looks out of place, or a suspicious vehicle, or who has answered the door to someone acting suspiciously, to call 101 and report it.
"Your information might not seem helpful at first - but these pieces of the puzzle could prevent further burglaries."
Anyone with any information can also call Crimestoppers anonymously on 0800 555 111.