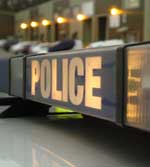 by Angela Cole
A 31-year-old man has appeared in court charged with theft and the attempted theft of catalytic converters in Tonbridge.
Arunas Raudys, of Boston, Lincolnshire, was arrested as part of Operation Castle, Kent Police's burglary and vehicle crime operation.
He was charged with one count of theft from a vehicle and another of attempted theft in Tonbridge in November.
Raudys was arrested on Friday and remanded in custody.
Appearing before Sevenoaks magistrates on Monday he was given a 12-month suspended sentence, and was ordered to pay £600 compensation.
* To find out more about how you can reduce the risk of becoming a victim of catalytic converter theft, visit the advice section of the Kent Police website.