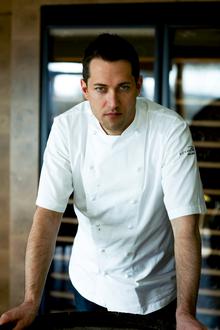 EXCLUSIVE by Andy Gray
agray@thekmgroup.co.uk
A Celeb chef could soon be cooking up a storm in an historic village pub.
Richard Phillips, a regular star turn on TV shows including Ready Steady Cook and Saturday Kitchen, is in the running to take over the Windmill in Hollingbourne.
The 16th century grade II listed venue in Eyhorne Street has been closed since September with the previous tenants blaming months of roadworks in the village for its demise.
A spokesman for Enterprise Inns, the brewery chain which owns it, confirmed Mr Phillips was a contender for the post. He said: "We are in talks with a number of interested parties with a view to opening the pub as soon as possible."
Mr Phillips, who is based in Kent, has enjoyed a rapid rise to fame after starting as a chef at London's Savoy Hotel. He opened his first restaurant, Thackeray's in Tunbridge Wells, 10 years ago which earned him his first Michelin star before he turned 30.
In 2004, he took over the Hengist in High Street, Aylesford, while the Pearson's Arms in Whitstable became his latest venture in October 2010.
For more on this story, see this week's edition of the Kent Messenger.