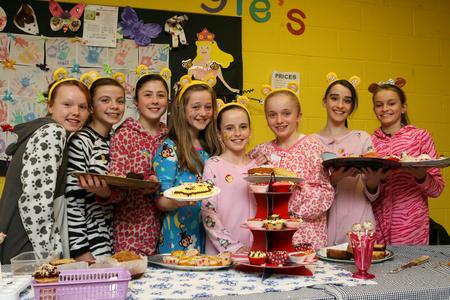 There were no half-baked ideas here – just delicious cakes cooked to perfection for charity.
The servers were in their pyjamas, mind, but they probably deserved a rest after baking 300 cakes to raise almost £500.
The antics at Loose parish pavilion was one of several stunts in aid of Children in Need.
Most of the young bakers were from Loose Junior School, supported by seven former students.
One of the organisers Frances Rivers, said: "It was a lovely community event. One or two cakes were eaten by the children on the way to the stalls and I don't blame them. They were delicious."
The Kent Messenger was out and about on Friday capturing more Children in Need antics. See Friday's paper for a full round-up.