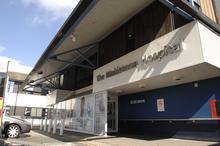 Health assessors have given Maidstone Hospital a favourable report after a routine inspection.
The latest visit was made by the Care Quality Commission (CQC), with inspectors looking at how patients were treated and how staff felt working for the Maidstone and Tunbridge Wells NHS Trust.
Patients told assessors they felt they had been involved in their care and were aware of the procedures for giving their consent to treatment.
Emergency call bells were answered quickly and inspectors described the relationship between patients and ward staff as "relaxed" with "good interactions."
The majority of staff said they were well trained to do their jobs and took advantage of courses to update their skills.
While the CQC found Maidstone Hospital is meeting all the essential standards of quality and safety, however, there were some points for improvement.
On one occasion after a patient had fallen, inspectors noted the correct documentation had not been drawn up, reflecting what was being done to help them and measures to stop others falling.
The trust also told the CQC that the complaints system had been reorganised after admitting one complaint had not been handled well. The new standard is to acknowledge complaints within three working days and complete an investigation within 25 working days.