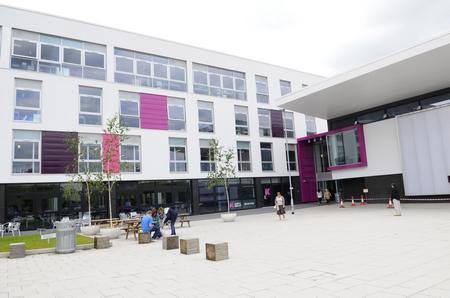 A college which is struggling financially is also closing its gyms at two campuses.
K College, which has campuses in Tonbridge, Tunbridge Wells, Ashford, Dover and Folkestone, is set to close the gyms which are run by an outside business, as it concentrates on education provision.
Notices went up in Optimise Fitness Tonbridge, which is on the Tonbridge campus and run by the charity Nuffield Health, saying that it would cease trading on April 30. A similar notice went up at Folkestone.
It is understood up to 200 members will be affected by the news across the sites.
In a statement, Nuffield Health said: "Nuffield Health is saddened to learn of the pending closure of the fitness services at both the Tonbridge and Folkestone campuses.
"In the event that the circumstances surrounding the college change, then we would be delighted to be given the opportunity to work with them again."
K College's statement said: "K College is currently focusing on its core business of training further education students for the jobs market, and the gym at Folkestone could no longer be supported as the college continues to work towards balancing its budget within the next two years.
"K College continues to offer courses for young people and adults in a wide variety of different curriculum areas."