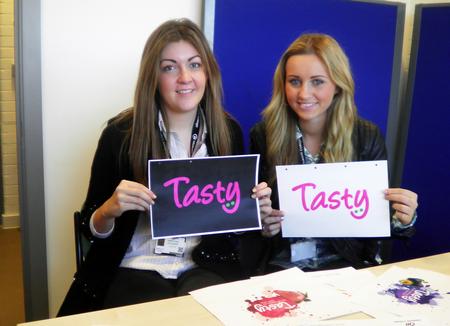 Quick thinking students are to launch their own fast food service.
Catering and business students at MidKent College, in Oakwood Park, have worked together to create a takeaway menu, called Tasty.
The meals will be cooked at the campus restaurant, The Apprentice, by those on the catering course.
The branding and research for the new service was put together by business students Poppy Wilson, 19, from Hollingbourne, and Isabelle Fort, 19, from Leeds.
The girls' ideas were implemented after they impressed a panel of judges with a presentation outlining their ideas for the brand.
Isabelle said: "It's a huge honour for us that the College has decided to go with Tasty.
"We're very proud and hope the brand will continue to grow even after we have finished our course. It's great for our CVs."