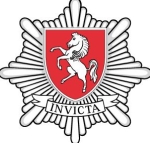 A woman in her 90s was rescued from a bungalow fire last night after an electric blanket caught alight.
Two pumps arrived in Shaftesbury Drive, off Queens Road, at about 9.15pm.
The elderly homeowner, thought to be in her late 90s, had alerted a neighbour who called the emergency services.
The neighbour was not aware that while she made the call, the woman had returned to her home.
Firefighters wore breathing apparatus to go into the smoke filled property and managed to lead the pensioner to safety.
No major damage has been reported and it's not thought the woman suffered any injuries.
Maidstone watch manager, Roy Ingram, said: "The house was full of smoke when we arrived but thankfully this lady had a lucky escape.
"Just three breaths of smoke can knock you unconscious, with potentially fatal consequences.
"If you discover a fire in your home, close the door on it as this will limit the damage.
"Get out of your home and call the fire service out. Never go back into your home it's not worth getting hurt or risking your life."
Crews used a hose reel to tackle the blaze and positive pressure ventilation fan to clear smoke from the bungalow.
Pumps left the scene at 9.40pm.