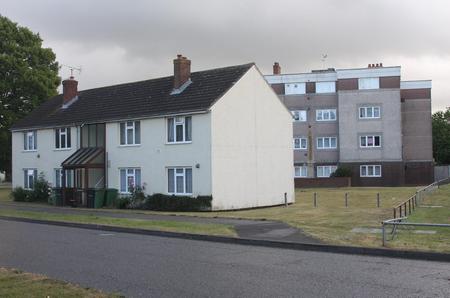 A decision is expected this week on plans to demolish 100 flats as part of a multi-million-pound renovation of a rundown housing estate.
Members of Maidstone council's planning committee are due to vote on a proposal, put forward by Golding Homes, which will transform Park Wood.
The social housing provider wants to bulldoze 234 properties to make way for 185 new homes - predominantly family houses - a shopping area and public facilities.
A report from planning officers has recommended the committee approves phase one of the £34million scheme, which involves 100 properties in Wallis Avenue, Longshaw Road and Brishing Lane, including Fairfax House and Washington House.
The majority of tenants have already been relocated and the earmarked buildings (two of which are pictured above) have been boarded up.
Another eight blocks of flats and a parade of shops fall under phases two and three.
An application for the final stages, including Balmoral House, Belvedere House, Grosvenor House, Nelson House, Reading House, Thanet House and flats above the shopping parade, is expected to be submitted in the next few weeks.