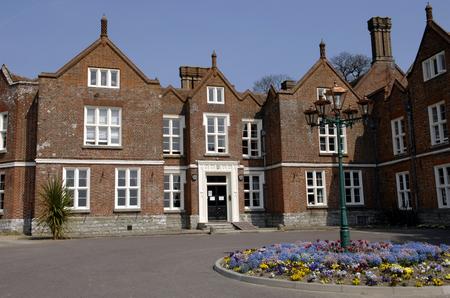 Disgraced Vicky Pryce has reportedly been moved to an open prison in Kent days after being jailed over a speeding points scam.
The 60-year-old is said to have been transferred to East Sutton Park, near Maidstone, on Friday.
She was jailed for eight months alongside her ex-husband and former cabinet minister Chris Huhne for swapping speeding points in 2003.
Economist Pryce had started her sentence at Holloway prison in north London on Monday.
Four days later, she was reportedly moved to East Sutton Park, which is a Grade II-listed 15th Century mansion overlooking the Weald.
Pryce is expected to work on the prison farm, where she will dig and weed alongside fellow prisoners.
The couple were each jailed for eight months at Southwark Crown Court for perverting the course of justice.
Pryce was convicted after a retrial, while 58-year-old Huhne, the former Liberal Democrat MP for Eastleigh, pleaded guilty on the first day of his trial.
Inspectors say East Sutton Park, which holds around 100 women inmates, produces "unusually good outcomes".
However, the Duchess of York's former dresser Jane Andrews, who is serving a life sentence for stabbing to death her former lover Tom Cressman in 2000, went on the run from East Sutton Park in 2009. She has now been sent to a closed prison.