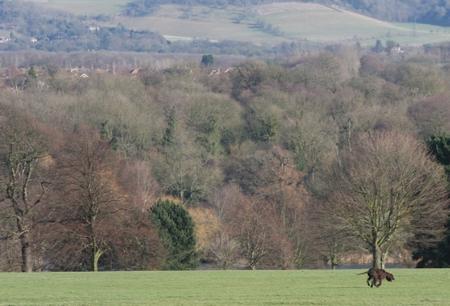 Strict new rules are being proposed to clean up parks and play areas blighted by dog mess.
The two proposed dog control orders were put forward in a report from Maidstone council's assistant director of environment and regulatory services and are being considered by councillors.
The first, The Fouling of Land by Dogs (Maidstone) Order 2013, will make it an offence if a dog owner fails to clean up after their dog fouls any public area in the borough such as Mote Park (above).
The second, The Dog Exclusion Order 2013, will bar dogs completely from designated sites.
These would include all enclosed children's play areas, any play areas with a "no dogs" sign, and Maidstone Crematorium at Vinters Park.
The orders would not apply to blind people, anyone with a disability that affects their mobility, or deaf people with a dog trained by the Hearing Dogs for Deaf People charity.
If ratified, the Fouling of Land Order is expected to come into force later this month, while the Exclusion Order is expected to follow in July.