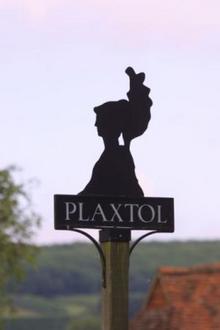 The dates for this year's Plaxtol Music Festival have been confirmed, with 2013 looking set to be a cracking year.
There will be five concerts in total, running from March to November.
The festival runs on a not-for-profit basis and any surplus after artists' costs are met goes to the Demelza Trust children's hospice.
Chaconne Brass perform the first concert on March 16. The brass ensemble will play a range of music from Gershwin to Miles Davis.
The Quartz Quartet comprises four final-year undergraduates at the Royal Academy of Music, who have already made a reputation for themselves performing in the academy's Quartet Study Days. They appear in April.
Members of Opera Brava will be making return to Plaxtol in July, singing a selection of popular opera and operetta arias from La Traviata and Gilbert and Sullivan. This will be an open-air event in the gardens of Schoolfield at Yopps Green, with patrons invited to bring a picnic.
In October, cellist Guy Johnston, a former King's College Cambridge chorister and the 2000 BBC Young Musician of the Year, will be performing, accompanied by Tom Poster. Mr Johnston is now a professor of cello at the Royal Academy of Music, and was recently received at Buckingham Palace by The Queen at a reception for young musicians.
In November, the 30-strong choir of Canterbury Cathedral, conducted by David Flood, will perform works ranging from the 13th century to those newly composed.
Refreshments will be available at each event courtesy of the Friends of Plaxtol Church.
Book online at www.plaxtolfestival.co.uk or call Marius Carboni on 01732 888585.