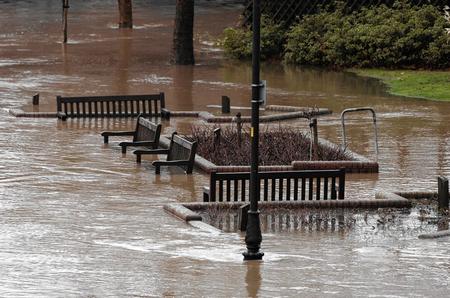 The Environment Agency has issued flood warnings for the entire length of the River Medway after heavy rainfall on Sunday and overnight into Monday.
In Maidstone, the river has burst its banks leaving tow paths and riverside benches submerged in flood water.
Drivers faced challenging conditions on a stretch of the M20 early on Monday, November 30, with a combination of an accident and a mud slide.
Around 2.30am, a Peugeot 406 and a lorry were involved in a collision near Junction 9 of the motorway.
The car ended up on its roof and the lorry had overturned onto its side.
The motorway had to be closed between Junction 9 for Ashford and Junction 8 for Hollingbourne and Leeds Castle, causing hold ups.
Three people - the lorry driver and the driver and a child in the Peugeot - were taken to Maidstone Hospital. Their injuries are thought to be minor.
Traffic built up near the Maidstone area while the motorway was closed and some drivers were turned back on junction slip roads by Highways Agency officers.
Those who were able to get past the accident also faced having to go slow, after heavy rain caused a mud slide.
Police said part of a motorway embankment gave way after heavy rain in the early hours of the morning cascaded off a road over bridge near Junction 8.
Highways Agency officers said the motorway was not fully re-opened until around 8am.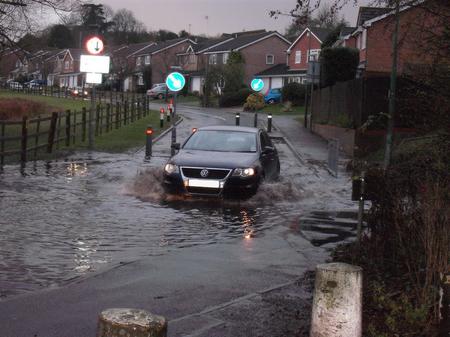 The picture above shows flooding in the Downswood area. The picture was taken by Martin Weeks. Do you have any pictures of flooding in your area? Email jpegs (preferably a min of 500kb) to messengernews@thekmgroup.co.uk