It was more than a funeral – it was a grieving family's way of handing dignity back to their beloved son.
That was the message from the father of Jack Hilding, as Staplehurst came to a standstill to honour his 23-year-old son, also called Jack.
Roads were closed, shops shut and even the health centre closed as mourners followed the hearse to a packed-out All Saints Church, for what Jack senior called a "beautiful service".
Impressive floral tributes honoured his memory, as did a video slide show prepared by Jack's sister, Shannon, who spoke together with brother Tommy in his memory – and the church bells tolled 23 times to mark the young age of the father of one.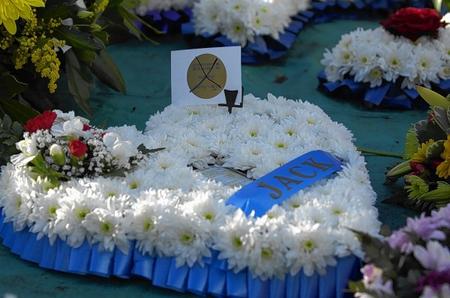 Jack, who is part of a traveller family, went missing in October.
He was found dead three months later in a field near an electricity sub-station in Biddenden. It is thought he had been electrocuted and had died some time before he was found.
"Due to the nature of his death his dignity was taken away," said Jack senior. "I designed the funeral beautifully to pay tribute and honour my son, and to give him his dignity back.
"Every detail that you see there represents our love for him."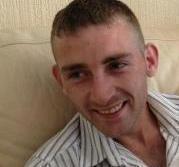 A special order of service, designed by Jack senior's wife, Lucy, showed a "stairway to heaven" with Jack pictured at the top, and was decorated with angels.
"It looked absolutely beautiful," said Jack senior. "There wasn't one left in the church.
"A lot of people said they've attended many a funeral but never seen anything like that."
Notices were put up around Staplehurst to give prior warning of the funeral, he added.
"Everyone played a role right down to the community of Staplehurst – and the police played their part, too," he said. "They came out of shops and people lined the streets.
"It was good to see and it was a great comfort to us."
He also thanked the Rev Silke Tetzlaff and Doves Funeral Services.