Maidstone and the Weald MP Helen Grant is hoping to sell her £1.8 million Surrey home to developers who plan to demolish it and build up to three properties on the site, it's been revealed
The application by developers Safran Land Ltd of Cheam in Surrey was submitted to Reigate and Banstead council in October and has not yet been determined.
It asks the council for permission to knock down the Edwardian 'Arts and Crafts' style property in Kingswood near Reigate, and build three four-bedroom properties in its place.
The first application for Mrs Grant's home, which she owns with husband Simon, was put forward in November 2011, but later withdrawn. It was to demolish the property and build three new homes.
A second application, for seven apartments and one detached house on the site, is currently the subject of an appeal, after it was rejected in July 2012.
Mrs Grant recently said the property, which sits on a 0.39 hectare site, had been on the market since October 2010.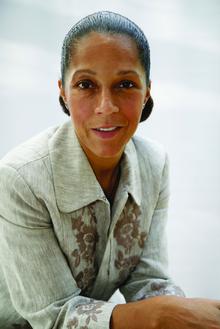 A spokesman for her office this week confirmed that the house was put on the market then with a view to buying somewhere in Kent.
The Equalities Minister is the subject of a petition calling for her resignation, after details about her £20,000-a-year second home expenses claim were revealed.
She claims the maximum within the rules for her second home in Vauxhall, London, which is rented through agents My London Home, while basing herself in Kingswood, 17 miles from Westminster.
She stays at her mother's home, which is just outside the Maidstone and the Weald constituency in Sutton Valence, when visiting. Mrs Grant has also said she may close her office in Albion Place, Maidstone, when its lease expires.
Mrs Grant spoke of her experience with selling the house, saying: "I shudder to think of the effects on the stagnant property market.
"Having tried to sell a house and then buy here in Kent since October 2010, I sympathise with the thousands of others who cannot move or sell.
"Low or stable rates are at least containing the problem, and that is a coalition success in my book."
The average price paid for a house in the same street as Mrs Grant's house in Kingswood over the last five years was £2,365,000, although all had more than three bedrooms.