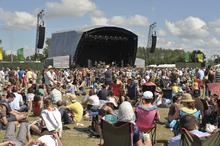 by Chris Hunter
The Rolling Stones, Bruce Springsteen and U2...?
With organisers remaining tight-lipped we can speculate over fantasy line-ups to our hearts' content, but one thing is sure - Kent's biggest music festival will go ahead.
A Hop Farm spokesman this week confirmed an announcement on this year's line up was "imminent" but could add no more.
The news follows a tweet last week on the show's official Twitter account which read: "To all our loyal loving farmers out there – Hop Farm Festival 2013 is 100% happening! Who's hopping down to Kent then?"
That message was later removed – now attributed to an "over-keen intern" – but insiders are nevertheless equally confident that the show will go on.
Punters have shown confidence, with all Early Bird weekend tickets already sold out, despite no acts being announced yet.
It's some turnaround since last year when speculation was rife that the last notes of Suede's Still Life – which brought the 2012 festival to a close – would be the last ever heard at the now famous Paddock Wood event.
Shares in Music Festivals Group, which is run by music impresario Vince Power, were suspended last September, with a wet summer and an overcrowded festival market reportedly to blame for the group's dwindling stockmarket value.
Headlined by Bob Dylan, the 2012 festival was not a sell-out, despite the nation's main outdoor music event, Glastonbury, taking the summer off.
High ticket prices during the economic downturn are also thought to have hit attendances, with a three-day pass for the Hop Farm costing about £150, although last year's event, which included a festival debut by Sir Bruce Forsyth, attracted up to 30,000 visitors each day.
But there's every reason to remain positive about this year's festival. 2013 could be make or break for the show, and Vince Power has an uncanny ability to coax the world's biggest superstars onto his stages.
Previous headliners including Bob Dylan, Neil Young and Prince, which means there's no re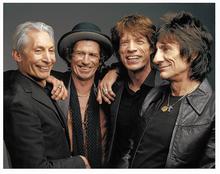 ason not to get excited about this year's potential big names.
The Rolling Stones – having hinted at a 2013 tour and already linked to Glastonbury – would guarantee a sell-out crowd, but are funds available to bring the Dartford boys back to their Kent homeland?
Bruce Springsteen, who will be touring in Europe at the time of the festival, would complete a neat a trilogy of American rock greats at the Hop Farm following Bob Dylan in 2010 and 2012, and Neil Young in 2008.
The thought of Oasis on the headline stage is a speculative step too far – but fellow Manchester legends The Stone Roses are touring this year. Could they be coaxed down to Kent?