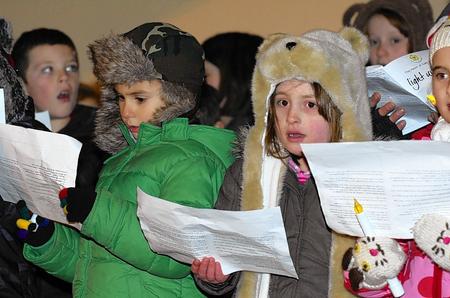 by Angela Cole
Managers at the Heart of Kent Hospice are spreading some extra cheer this Christmas via the wonders of the internet.
The Aylesford-based hospice, which is also the Kent Messenger's charity of the year this year, has produced an e-card, with help from volunteers.
Produced by Dale Hooker from Big Swiss Productions who donated his time and expertise free of charge, along with events manager Gavin Wenborn who cast and directed the film, it features staff and volunteers feeling festive and gives viewers information on the vital work of the hospice.
They hope to raise some £10,000 by going online to be stars of the mini screen.
The Christmas film can be viewed on You Tube at http://www.youtube.com/watch?v=ZLL7i84kwfI&feature=youtu.be

And donations can be taken on http://www.justgiving.com/hospiceecard